Getting married at the beach …
for a romantic, informal and suggestive wedding.
A ceremony, with or without wedding reception, not only for young people but for all those who love the magical, unique and unrepeatable atmospheres of nature.
Have you ever thought of combining the idea of marriage with the enchantment of the sea?
At Hawaii Beach
it's possible!
We collaborate with leading companies in the field of events and we can therefore satisfy the wishes of our spouses: set-ups, catering, flowers, favors, invitations, personal photographer, photo album, wedding cake, live music, entertainment for adults and children, DJs, wedding planner and much more.
And after the ceremony?
An excellent indoor and outdoor catering service will allow you to choose between different types of catering service.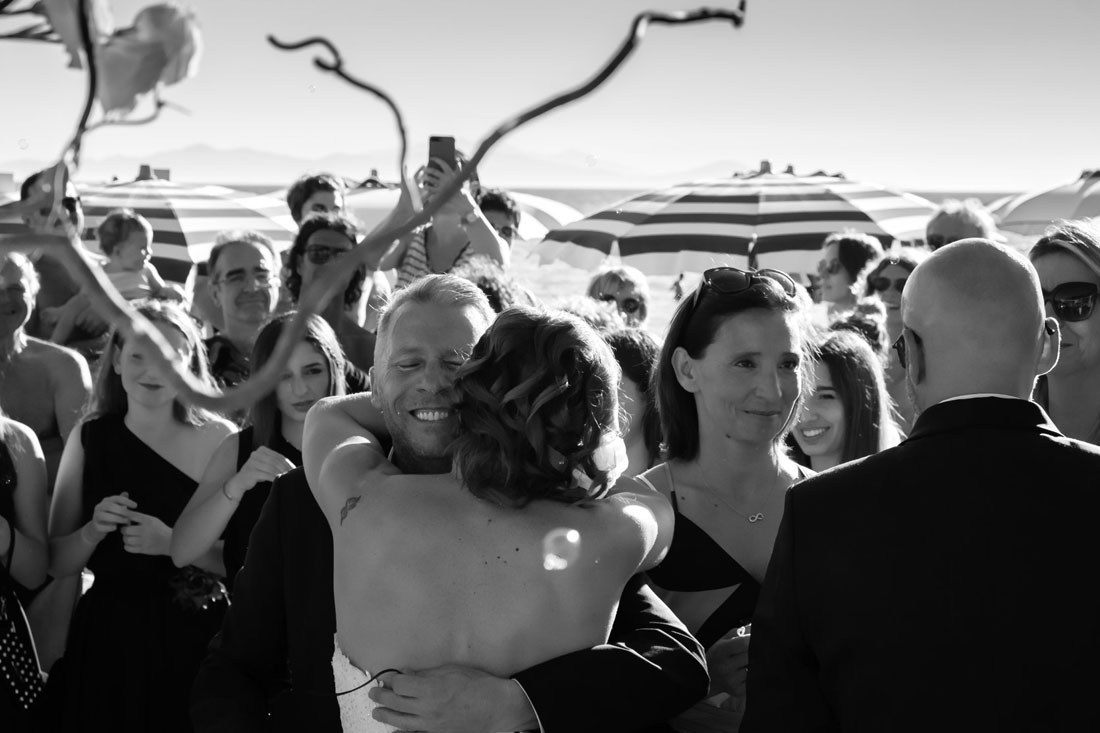 If you prefer to just celebrate the wedding on the beach and opt for a wedding reception in another location, we can recommend facilities in the area that will meet your needs.
In any case, do not hesitate to contact us for any questions.
We are waiting for you!